Welcome to the 72nd IAESTE Annual Conference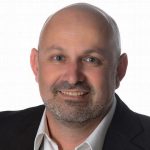 On behalf of the IAESTE Cyprus Board, it gives me great pleasure to extend you a warm welcome to Cyprus this January for the 72nd IAESTE Annual Conference.  We are honored to host this important international event that connects IAESTE leaders from all over the world to exchange offers and to further develop our global strategy and build on our long-term organizational vision by sharing our knowledge.  This will mark the second time that Cyprus was honored with hosting the conference (1991 Nicosia).
The Republic of Cyprus, a member state of the European Union, is the third largest Mediterranean island at the crossroads of three continents, and boasts some of the most treasured archeological sites in the world.  As one of the world's oldest civilizations – with a history of over 10,000 years – we encourage you to immerse yourself in our culture and our outstanding Mediterranean cuisine.
The conference will be hosted in the coastal city of Limassol, our second largest city with a population of approximately 180,000, whose rich history dates back to the 2nd century B.C. and served as a strategic base for the king of England, Richard the Lionheart who conquered the island during the Crusades and celebrated his marriage to Queen Berengaria at the Castle in the Old Town of Limassol.
Limassol is also home to Kourion, an ancient city-kingdom dating back to the Neolithic period (5500-3900 B.C.), which stands as one of the most impressive archaeological sites in Cyprus.  Its theatre – the symbolic logo of our IAESTE 72nd Annual Conference – located on the southern end of the abrupt hill on which the city is built – is of great significance.  The theatre was constructed at the end of the 2nd century B.C. and seats up to 3,500 spectators in the curved auditorium.  Today, it is the scene of many cultural activities and theatrical performances.
During your free time in Cyprus we hope you visit our rich archeological sites, including our 13 UNESCO World Heritage sites which features temples, tombs and mesmerizing mosaics of Paphos, the ancient settlement of Choirokoitia, and the painted Byzantine churches in the Troodos Mountains.  We invite you to visit the Cyprus Tourism Organization website which is designed to simplify your access to information on the island, its history, and everything it offers.
In conclusion, we look forward to hosting you and we also take this opportunity to extend our sincere gratitude to the Cyprus Tourism Organization and the Cyprus University of Technology for their unwavering support of our annual conference.
Καλό ταξίδι – Have a nice trip!
Warm regards,
Charalambos Chrysostomou,PhD
IAESTE Cyprus National Secretary
Director of Research & International Relations
Cyprus University of Technology