Programme

The symposium will focus on the following topics:
FROM LABORATORY
New technologies for studying host-pathogen interactions
•  Elucidation of host-pathogen interactions
•  Conventional and proven techniques to manage postharvest diseases
•  Alternative methods and New advances to control postharvest diseases
Microbiota in postharvest
Applied research on value chain activities such as harvesting, postharvest handling (packaging…), storage and processing
TO CONSUMER
Consumer demand, Food losses and marketing strategies
TO 
ENVIRONMENT
Postharvest losses and waste management
Environmental footprint and Life Cycle Analysis
Important Dates
Date

Event

01/06/2020
Abstract and manuscript submission open
15/09/2020 28/02/2022

NEW DATES – Abstract submission deadline

15/11/2020

05/03/2022

Notification of abstract acceptance

15/12/2020 28/02/2022

 NEW DATES –

Symposium Early registration

Hotel reservation open
15/04/2021 15/04/2022
Symposium Late registration; presenters must register by this date to be included in program and abstract book
20/05/2021 20/05/2022
Deadline to submit Acta Hort. Manuscript
01/04/2021 01/04/2022
Preliminary program announcement
15/05/2021 15/05/2022
Final program announcement
29/05-02/06/2022
Symposium on site registration
29/05/2022
Registration and welcome reception
29/05-02/06/2022
Scientific program (Galla dinner on 1 June)
01/06/2022
Technical/social tour

Invited Speakers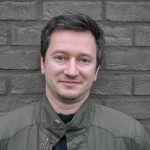 Haïssam Jijakli
Professor and Responsible of Integrated and Urban Plant Pathology Laboratory (Liège University), Haïssam Jijakli is managing a team of 25 persons, leading 15 research's. During the last 30 years, he developed biocontrol methods based on (micro)-organisms and their derivatives to protect plants against phytopathogens. Since the beginning of his career, he participated or coordinated in Belgium and abroad more than 60 programs, dealing with the successive steps of development of biological control (selection; formulation; mechanisms of action; IPM; monitoring tools and ecology; practical trials). He has to his credit more than 400 scientific outputs (including more than 130 refereed articles and 7 patents) and created 4 spin off companies, one being involved in the development of a biopesticide based on a yeast against postharvest diseases of fruits. That yeast, Candida oleophila strain O is now registered at EU and US level under the name of NEXY. Another recent spin off is under development and will be dedicated to the bioherbicides based on essential oils.
---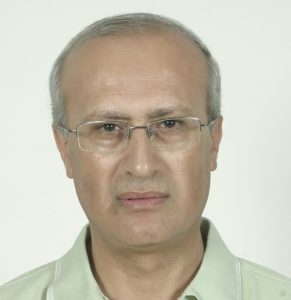 Samir Droby 
Prof. Samir Droby is a senior research scientist at the ARO, the Volcani Center, and a Professor of Plant Pathology and postharvest Sciences, The Hebrew University of Jerusalem.  Samir has extensive research expertise in developing biological and naturally-based control strategies for pre and postharvest diseases, studying the mode of action of yeast biocontrol agents, pathogenicity mechanisms of Penicillium species on citrus and apple fruit, resistance mechanisms of fruits against postharvest pathogens and characterization of fruit microbiome and its manipulation for beneficial effects against postharvest pathogens. He pioneered the exploration and the development of commercial biological control products (e.g. 'Noli' and 'Aspire') that are based on naturally occurring yeasts. In recent years, he has been exploring the possibility of using microbial consortia for biocontrol. Prof. Droby published more than 150 articles in peer-reviewed journals, 23 review articles, and 25 book chapters on various topics on postharvest pathology.
---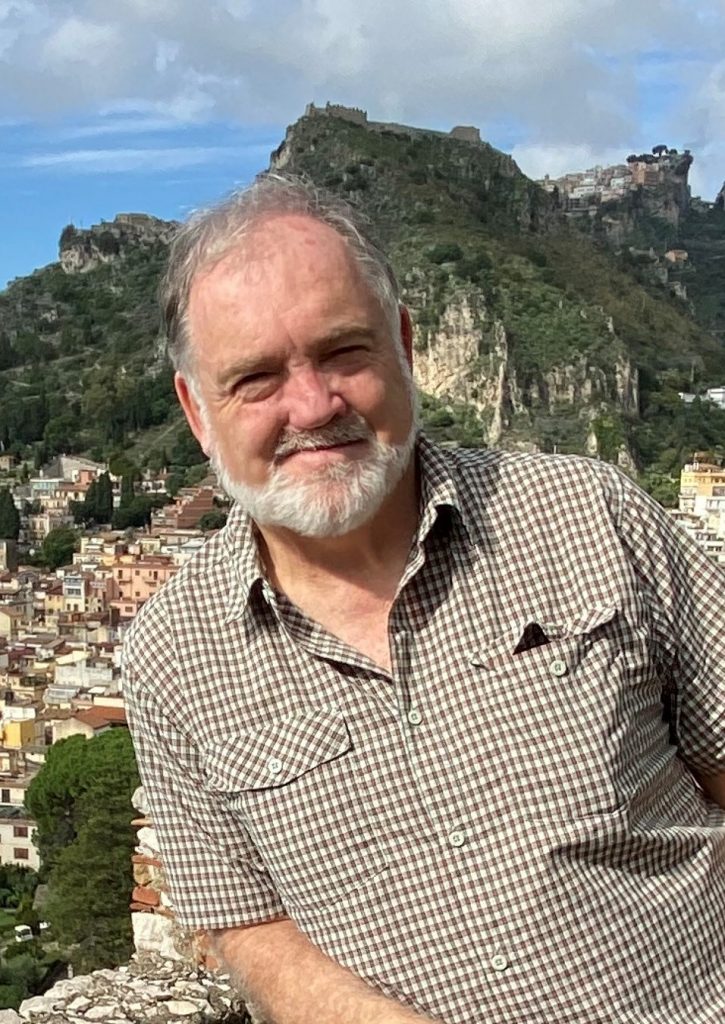 Chris Watkins
Prof. Watkins is Associate Dean in the College of Agriculture and Life Sciences (CALS) and Director in Cornell Cooperative Extension (CCE) at Cornell University, Ithaca, New York.  Chris carries out a research program on storage and ripening of fruits and vegetables from both applied and fundamental aspects.  His primary interests are in understanding the underlying mechanisms of apple fruit responses to postharvest technologies in relation to preharvest factors. He has published over 175 peer reviewed papers, 18 book chapters, 44 conference proceedings, and 126 trade, newsletter and technical articles. Chris has graduated 9 MS and 12 PhDs students, and in addition has hosted many visiting scholars. He was elected Fellow of the American Society for Horticultural Sciences in 2015, CALS Outstanding Faculty award in 2018, and Fellow of the International Society for Horticultural Sciences in 2021. He is also Chair of the International Society for Horticultural Science Division for Postharvest Physiology and Quality Assurance, as well as Editor-in Chief of the journal, Postharvest Biology and Technology.
---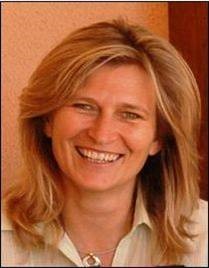 Lise Korsten
Prof Korsten is the co-Director of the Department of Science and Innovation / National Research Foundation Centre of Excellence Food Security.  She is a full-time professor in plant pathology.  Prof Korsten has focussed her research mainly on complementary fields of postharvest technology and food safety as related to international trade in fresh produce. As a team her group has been able to develop several innovative technologies to reduce disease and prevent product contamination. More recently her research programme has focussed on food systems in the informal market and fresh produce traded on the local markets.  Prof Korsten has published more than 200 international peer reviewed papers and books/ chapters.  She has supervised 51 MSc students, 20 PhD students and 11 Post Docs.   Prof Korsten developed South Africa's first biocontrol agent for fruit and established a biocontrol research group at the University of Pretoria. She is an editor for Food Security, Springer and Chair of the International Society for Plant Pathology Task Force on Global Food Security.
---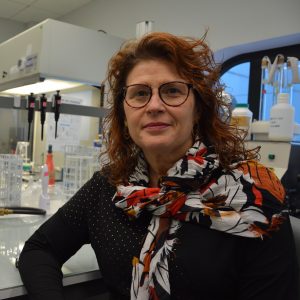 Neus Teixidó 
Dr. Neus Teixidó received her BSc and the PhD in Agronomist Engineer from the University of Lleida. She is a senior research scientist and the head of Postharvest Department at IRTA (Research Institute of Technology, Food and Agriculture), Catalonia, Spain. She is also the coordinator of Fruit.Net, the Plant Health National Program to optimize the use of pesticides and reduce the residues of fruits in Catalonia. Her research activity includes the control of postharvest diseases of fruits (mainly pome, citrus, stone fruits and grapes) using several physical, chemical and biological alternative techniques, the study of epidemiology, and fruit-pathogen interactions in different pathosystems. She has over 20 years of experience in the development of biocontrol agents (production, formulation, stabilization, improvement in front stress conditions and efficacy). She has participated or coordinate more than 60 national and international projects, published more than 130 peer-reviewed journal articles, more than 60 technical papers, 16 books or books chapters and deposited 4 patents.
---
Full professor in Plant Pathology and coordinator of the PhD course in "Biodiversity, Agriculture and Environment". His scientific activity is documented by more than 400 publications regarding various aspects of Plant Pathology in Mediterranean crops. In particular, he studied aetiology, epidemiology, chemical, and biological control of fungal diseases of fruits, canopy, and roots. For over 30 years he is carrying out research on the use of alternative control means against postharvest decay of fresh fruits and vegetables by means of physical, biological, natural substances, and organic and inorganic salts. By using molecular techniques, he conducted studies on diagnosis and quantification of several phytopathogenic microorganisms. More recently, he deals with the study on mechanisms of resistance in the host induced by various elicitors. In 2015 he has been convener of the "III International Symposium on Postharvest Pathology", Bari June 7-11. He has been Chair of the international Workgroup "Biological Control of Postharvest Diseases" and is member of the international Commissions "Quality and Postharvest Horticulture" and "Plant Protection" of the International Society for Horticultural Science.
---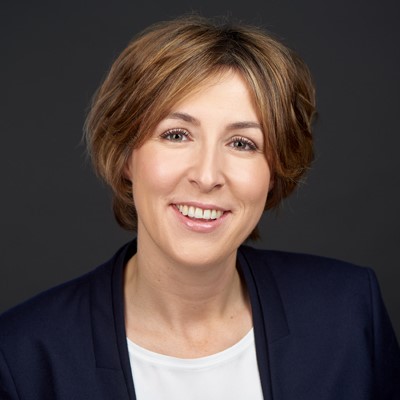 Pauline Voorbraak
Pauline Voorbraak, MBA, is Global Product Manager Postharvest at Janssen Preservation and Material Protection (PMP), a division of Janssen Pharmaceutica N.V. (Group Johnson & Johnson). Since 2019, she is responsible for the product management of the global postharvest product portfolio. With more than 15 years of sales and managerial experience in an international environment, which she gained through a variety of roles in different working environments. Next to this she has developed expertise and knowledge of projects of business development, strategic collaborations, and expansion strategies.  She started her career as one of the managers of the family-owned company active in crop protection for more than 8 years. She assumed roles in business, marketing, and development as well as production and operational planning. In 2012, she founded her independent consultancy firm and was active as consultant providing management advice in crop protection and biocides including biostimulants and green molecules.
---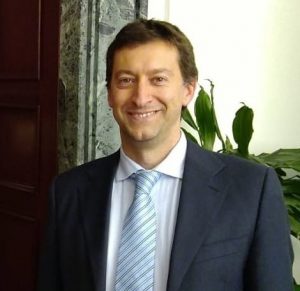 Davide Spadaro 
Associate Professor at University of Torino (Italy) and Researcher at AGROINNOVA on pre- and post-harvest diseases of fruit crops, on mycotoxins and mycotoxigenic fungi, and on molecular diagnostics. He is visiting professor at Thammasat University, University of Edinburgh, University of Lleida, and University of Bonn. He is secretary of SMC Postharvest of International Society of Plant Pathology and a member of the Academy of Agriculture of Torino. He has also coordinated and worked on several European and national projects, publishes more than 118 peer-reviewed journal articles with around 3000 citations and H-index 30 on Scopus.
---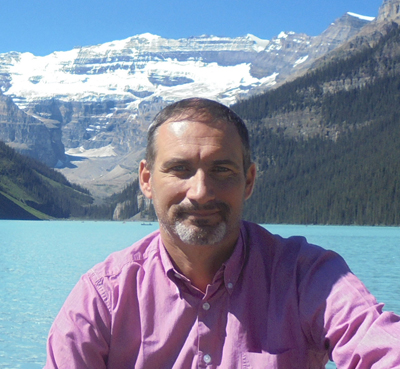 Gianfranco Romanazzi
Prof Romanazzi received his degree 'cum laude' in Agricultural Sciences in 1995 and PhD in Crop Protection in 1999 at the University of Bari. He joined Marche Polytechnic University in Ancona in 2001, where he chairs BSc in Agricultural Science and Technology and MSc in Land and Agricultural Technology. Since June 2020 he is President of the Italian Association for Plant Protection (Associazione Italiana per la Protezione delle Piante, AIPP). He has experience in the application of strategies to manage postharvest decay of fresh fruit and vegetables and reduce food waste through alternatives to synthetic fungicides, with particular focus on induced resistance.
---
Poster Presentations
Poster boards will be numbered consecutively and according to session number. The poster identification number can be found in the program and on the list provided in the web site and should be included in the right upper corner of your poster to allow matching with poster board. The poster presenter should mount their posters on the corresponding poster board unless it is the authors' decision to use the Poster printing service. The poster presenter (underlined) is requested to be stationed by their poster during the first hour of the assigned session to facilitate discussion. All posters are to be removed by the end of the session. Remaining posters after this time will be removed by the organization without the possibility of recovery.
Information for poster presenters
On arrival, please go directly to the registration desk.

On registration, you will be provided with the location of your poster board for attaching your poster. Please do not use any other method of attaching your poster to the boards.
Recommended poster dimension: A0 size118,9 cm (height) x 84,1 cm (width), portrait orientation. We also recommend that one complete sheet, rather than small multiple sheets. At the top of the poster, include the title, author name(s) and affiliations (organization, city, country). We suggest the poster to have title letters at least 2.5 cm (1 inch) high. Lettering for the author's information (name and affiliations) may be smaller (1.25 cm or 0.5 inch).
Printing poster service:Please keep in mind that we may print your poster for you at a cost of €50 /poster. The poster should be submitted to the Secretariat office (Mr Michael Loullis) as .ppt or .pdf file no later than May 10th 2022, and paid the cost of the poster till May 10th 2022. Please ensure that the dimensions are formatted in the original ppt file before converting it to a pdf, as to avoid loss of quality; also ensure that the correct colours/formatting is shown in the pdf file.
DIAMOND Sponsor