Programme
The symposium will focus on the following topics:
FROM LABORATORY
New technologies for studying host-pathogen interactions
•  Elucidation of host-pathogen interactions
•  Conventional and proven techniques to manage postharvest diseases
•  Alternative methods and New advances to control postharvest diseases
Microbiota in postharvest
Applied research on value chain activities such as harvesting, postharvest handling (packaging…), storage and processing
TO CONSUMER
Consumer demand, Food losses and marketing strategies
TO 
ENVIRONMENT
Postharvest losses and waste management
Environmental footprint and Life Cycle Analysis
Important Dates
| | |
| --- | --- |
| Date | Event |
| 01/06/2020 | Abstract and manuscript submission open |
| 15/09/2020 31/10/2020 | NEW DATES – Abstract submission deadline |
| 15/11/2020 | Notification of abstract acceptance |
| 15/12/2020 | Symposium Early registration |
| | Hotel reservation open |
| 15/04/2021 | Symposium Late registration; presenters must register by this date to be included in program and abstract book |
| 20/05/2021 | Deadline to submit Acta Hort. Manuscript |
| 01/04/2021 | Preliminary program announcement |
| 15/05/2021 | Final program announcement |
| 30/05-03/06/2021 | Symposium on site registration |
| 30/05/2021 | Registration and welcome reception |
| 30/05-03/06/2021 | Scientific program (Galla dinner on 2 June) |
| 02/06/2021 | Technical/social tour |
Invited Speakers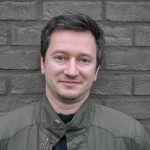 Haïssam Jijakli
Professor and Responsible of Integrated and Urban Plant Pathology Laboratory (Liège University), Haïssam Jijakli is managing a team of 25 persons, leading 15 research's. During the last 30 years, he developed biocontrol methods based on (micro)-organisms and their derivatives to protect plants against phytopathogens. Since the beginning of his career, he participated or coordinated in Belgium and abroad more than 60 programs, dealing with the successive steps of development of biological control (selection; formulation; mechanisms of action; IPM; monitoring tools and ecology; practical trials). He has to his credit more than 400 scientific outputs (including more than 130 refereed articles and 7 patents) and created 4 spin off companies, one being involved in the development of a biopesticide based on a yeast against postharvest diseases of fruits. That yeast, Candida oleophila strain O is now registered at EU and US level under the name of NEXY. Another recent spin off is under development and will be dedicated to the bioherbicides based on essential oils.
---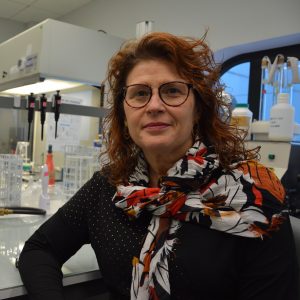 Neus Teixidó 
Dr. Neus Teixidó received her BSc and the PhD in Agronomist Engineer from the University of Lleida. She is a senior research scientist and the head of Postharvest Department at IRTA (Research Institute of Technology, Food and Agriculture), Catalonia, Spain. She is also the coordinator of Fruit.Net, the Plant Health National Program to optimize the use of pesticides and reduce the residues of fruits in Catalonia. Her research activity includes the control of postharvest diseases of fruits (mainly pome, citrus, stone fruits and grapes) using several physical, chemical and biological alternative techniques, the study of epidemiology, and fruit-pathogen interactions in different pathosystems. She has over 20 years of experience in the development of biocontrol agents (production, formulation, stabilization, improvement in front stress conditions and efficacy). She has participated or coordinate more than 60 national and international projects, published more than 130 peer-reviewed journal articles, more than 60 technical papers, 16 books or books chapters and deposited 4 patents.
---
Poster Presentations
Poster boards will be numbered consecutively and according to session number. The poster identification number can be found in the program and on the list provided in the web site and should be included in the right upper corner of your poster to allow matching with poster board. The poster presenter should mount their posters on the corresponding poster board unless it is the authors' decision to use the Poster printing service. The poster presenter (underlined) is requested to be stationed by their poster during the first hour of the assigned session to facilitate discussion. All posters are to be removed by the end of the session. Remaining posters after this time will be removed by the organization without the possibility of recovery.
Information for poster presenters
On arrival, please go directly to the registration desk.

On registration, you will be provided with the location of your poster board for attaching your poster. Please do not use any other method of attaching your poster to the boards.
Recommended poster dimension: A0 size118,9 cm (height) x 84,1 cm (width), portrait orientation. We also recommend that one complete sheet, rather than small multiple sheets. At the top of the poster, include the title, author name(s) and affiliations (organization, city, country). We suggest the poster to have title letters at least 2.5 cm (1 inch) high. Lettering for the author's information (name and affiliations) may be smaller (1.25 cm or 0.5 inch).
E-poster service:Please keep in mind that we may print your poster for you at a cost of €40 /poster. The poster should be submitted to the Secretariat office as .ppt or .pdf file no later than May 10th 2021, and paid the cost of the poster till May 10th Please ensure that the dimensions are formatted in the original ppt file before converting it to a pdf, as to avoid loss of quality; also ensure that the correct colours/formatting is shown in the pdf file.