Cyprus University of Technology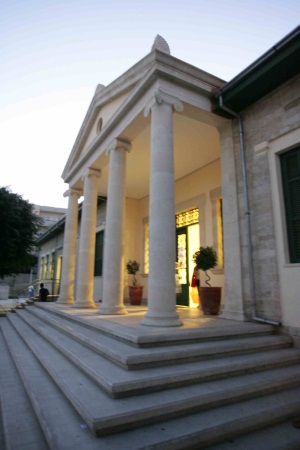 Cyprus University of Technology (CUT) is one of three state universities in the Republic of Cyprus.
It was founded by law on December 2003 and welcomed its first students on September 2007. The CUT aspires to develop into a modern, pioneering and internationally recognized university, able to offer education and high level research in leading fields of research that currently have a great impact on the economic, technological and scientific sectors. Focusing mainly on applied research, the University aspires to acquire a role in support of the State and society in their efforts to deal with problems related to science and technology.
The University's mission has been developed around the following priorities:
To offer education to students of a high scientific, technological and professional level.

To produce high quality research that will transcend the traditional boundaries between basic and applied research, so that solutions may be offered to major problems of society and the economy. Simultaneously

to allow Cyprus to attain an important position as a partner in a modem, European setting and to secure significant external research funding.

To promote University cooperation with local industry and the economic sector in order to participate

in the national effort to innovate and constantly improve products and services.

To develop relationship and cooperation with its social partners and contribute to society, social cohesion,

culture, local development and the economy.
CUT is already a member of 70 international and European organizations or networks and maintains bilateral Agreements with most European countries' universities and additionally with Third Countries universities, mainly in the Mediterranean region. CUT is also a member of EMUNI (Euromediterranean University) Senate, Bologna Convention Promoter and is currently working in promoting its international out-look by partici-pating in European Programmes such as ERASMUS, ERASMUS MUNDUS, TEMPUS, LLP. Regarding local collaboration, CUT has signed Memoranda of Under-standing with 40 public bearers, organizations and private companies.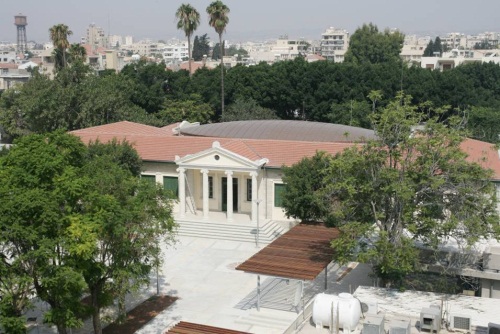 CUT AN OVERVIEW
Students: 2194
Undergraduate: 1975
Postgraduate: 118
Doctoral: 101
International Students: 88 undergraduate students,
24 postgraduate students
Academic staff: 295
Administrative staff: 226
Teaching and research staff: 158
Annual Budget: €55 million
Budget Allocated for Research: €1.8 million
FACTS AND FIGURES
The University consists of six faculties, which are located in the city centre of Lemesos (Limassol).
For the first out of three phases of its operation, covering the period 2007-2013, the University buildings
are located within the old city centre. Old government buildings given to the University have been renovated, but in order to cover the remaining needs, other buildings in the vicinity have been rented and a number remodified in order to house laboratories, lecture rooms as well as offices. During the second phase (2014-2020) the University campus will expand to an area of approximately 50.000m2, about seven minutes walking distance from the old city centre.
The University Campus Master Plan envisages that until 2020 the number of students will steadily grow
to 7000-8000, with 21-28 departments.
At present, the University consists of six faculties and ten departments as follows:
Faculty of Communication and Media Studies
Department of Communication and Internet Studies
Faculty of Engineering and Technology
Department of Civil Engineering and Geomatics

Department of Electrical Engineering and Computer Engineering and Informatics

Department of Mechanical Engineering and Materials Science and Engineering
Faculty of Fine and Applied Arts
Department of Multimedia and Graphic Arts
Faculty of Geotechnical Sciences and Environmental
Management
Department of Agricultural Sciences, Biotechnology and Food Science

Department of Environmental Science and Technology Faculty of Health Sciences

Department of Nursing
Faculty of Management and Economics
Department of Commerce, Finance and Shipping

Department of Hotel and Tourism Management