Larnaca International Airport (LCA), is located about 5 km from Larnaca, 60 km from Limassol and 110 km from the Venue Hotel and 140 km from Paphos
Paphos International Airport (PFO), located just 5 km from the Venue Hotel, 15 km from Pafos  and approximately 50 km from Limassol and (http://www.hermesairports.com/)
The national air carrier of the island, Cyprus Airways, has frequent flights to and from major airports (Athens, London, Paris, Frankfurt, Rome and others).  Cyprus airways is the official air carrier of the Conference, offering a 20% discount to the fare part of the ticket. Reservations are subjected to seat availability on Cyprus Airways (CY)  direct flights only (operated CY aircraft). The coupon code is B2FW7QE and promo conference code is CYX11. All steps for ticket reservation are given in the attached file.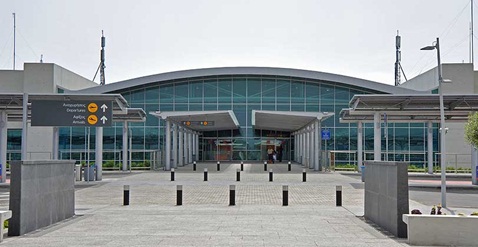 a.    Flight Times
An approximate indication of flight times from Larnaca or Paphos International airports to major destinations in various parts of the world are the following: 
| | |
| --- | --- |
| Amsterdam: | 4 h |
| Athens: | 1.5 h |
| Brussels: | 4 h |
| Frankfurt: | 3 h |
| Hong Kong: | 11 h |
| London: | 4.5 h |
| Moscow: | 3 h |
|  New York: | 11 h |
|  Paris: | 4 h |
| Prague: | 2.5 h |
| Sydney: | 18.5 h |
| Tel Aviv: | 1h |
| Toronto: | 12 h |
| Vienna: | 2.5 h |
b. Airlines and destinations (that fly to and from Cyprus)
To/from Larnaca International Airport: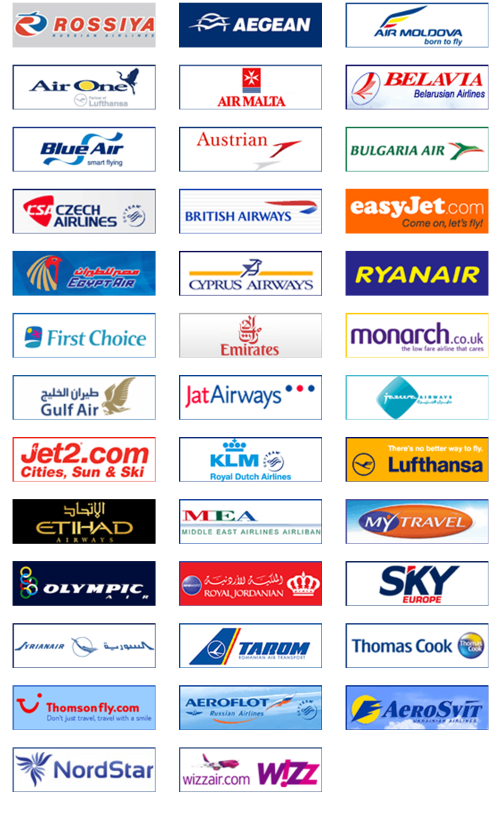 (Information obtained from the official site of the airport – http://www.hermesairports.com)
To/from Paphos International Airport: